Scenic Community Credit Union celebrates the East Brainerd Branch 25th anniversary with a new location!
We have served our East Brainerd Community since October 1997 and can think of no better way to celebrate than to move to a new location only a mile up the road. We have relocated to 8171 East Brainerd Rd. Chattanooga, TN 37421. Celebrating our 25th anniversary and International Credit Union Day, our new branch is technology driven including an internet café, beverage bar, video chat through the drive through with our tellers in branch, and so much more!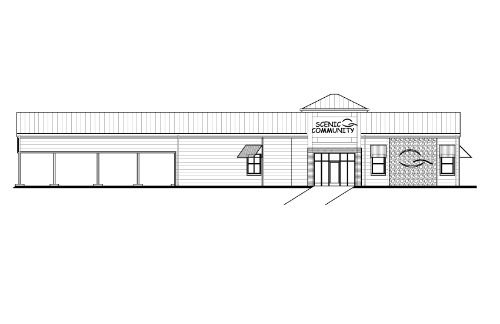 When: October 20, 2022
Where: 8171 East Brainerd Rd. Chattanooga, TN 37421
Time: 9am-7pm
Activities:
Ribbon Cutting with Chattanooga Chamber 9am
Tours and Snacks (while supplies last) 9am-5pm
Cash giveaways to the first 50 adults 9am-7pm
ChatterBox Food Truck 11am-2pm
ModWash Giveaways 12pm-2pm
Liberty Mutual on site 2pm-4pm
Sunny 92.3 WDEF live with prizes and giveaways 4pm-6pm
Red Eye Rooster Co. Drink Truck 4pm-7pm
"Trunk or Treat"-bring your kids in costumes! 4pm-7pm
Kids Coloring Station

October 20, 2022, will mark the 74th anniversary of International Credit Union Day. This year's theme is "Empower Your Financial Future with a Credit Union, "which shines a spotlight on the work credit unions do to help members achieve financial well-being. Globally, credit unions will be celebrating the success of the credit union movement and collaborating to raise awareness of its "People-not-Profit" philosophy. Financial well-being for all is the cornerstone of the movement and throughout their history, credit unions have helped empower its members to attain their financial goals.
The movement began in the 1840s as a democratic consumer cooperative by weavers in Rochdale, England. Frustrated by bankers who denied them loans simply because they weren't wealthy, the weavers and workers decided to pool their incomes and loan money to each other. In time, this cooperation put each member on solid financial ground and encouraged their own businesses to flourish. The need for equitable financial institutions grew and, in 1971, the World Council of Credit Unions, Inc. (WOCCU) was created to help establish and maintain viable credit union movements. It has become the leading voice for advocacy and governance on behalf of the international credit union community. Today, over 375 million people are served by credit unions in 118 countries and 6 continents.