SCCU is proud to announce that we are rated a 5-star institution by Bauer Financial, awarded for March 2020!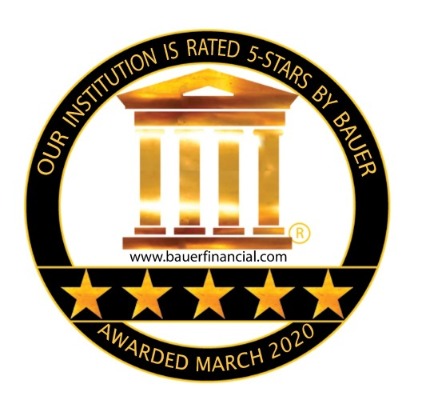 What is the Bauer Financial rating?
Bauer Financial is an independent organization that rates banks and credit unions. Financial institutions do not pay to be rated; nor can they opt out of being rated. Bauer rates institutions based on their capital adequacy, profitability, asset quality, and much more. Ratings are updated at least four times per year.
What does a 5-star rating mean?
Credit unions and banks are rated out of a 0-5 star scale. Four- and five-star institutions are considered Excellent and Superior ratings respectively, and are recommended by Bauer. SCCU has been rated 5 stars consistently for almost a decade.